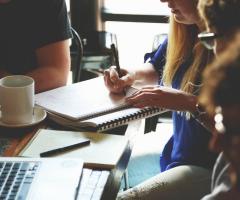 We work in partnership with others, including Sydney Community College and TAFE NSW to deliver Certificate, or partial Certificate courses, to help people build capacity to enter the workplace or find a new career direction.  
Courses are subject to the availability of funding opportunities and change frequently.
If you would like to be kept up to date subscribe to our newsletter on the home page, follow us on facebook or click on our Events page.