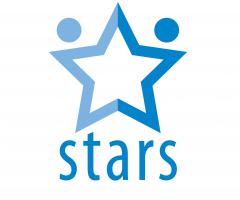 The Skills Training and Resource Service (STARS) provides a comprehensive Volunteer recruitment, referral and training service for individuals and not for profit Organisations in the local government areas of Canterbury, Marrickville and Leichhardt and surrounding areas. STARS promotes the concept of volunteering within the broader community, and provides practical support in linking individuals, organisations and communities through volunteer work.
STARS delivers an exceptional program of learning and development for Volunteers and the Organisations which support them. The STARS Learning and Development team can work with Organisations to develop training specific to their requirements, including delivering training in community languages. STARS also develops a regular Calendar of Learning and Development opportunities, some of which is accredited training, for local volunteers to access to increase their skills and knowledge which supports their volunteer work.
Details of upcoming courses can be found on the events page of this website.
STARS can refer potential volunteers to local not for profit organisations based on a match of skills, availability, interests and health or transport requirements.
STARS is funded by the Australian Government under the Commonwealth Home Support Program and by the NSW Department of Family and Community Services to provide assistance to not for profit Organisations in the Inner West to recruit and train volunteers. We also receive support from the Councils of Canterbury, Marrickville and Leichhardt.