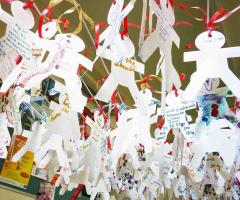 To understand and respond to local community needs and concerns, the 4cs have undertaken two community wide consultations in 2011 and more recently in 2017. Titled listening @ lakemba the project has been a partnership with Bankstown TAFE and WESTIR with the objective of listening to the needs, issues, likes and dislikes of the people of Lakemba; working with them to define priorities and actions for change; and engaging other service providers and community leaders in this process to inform planning, delivery of services and advocacy.
In August 2017 Community Service students conducted 372 surveys with householders across Lakemba with the results revealed at a local community forum in November 2018.  Supported by ten local organisations, and attended by over 150 participants, the forum had the chance to not only hear the results of the survey, but also discuss solutions to the needs and concerns raised. 
The listening @ lakemba 2017 – A Report of Findings, Priorities and Actions details the results from the survey and community forum. It is envisioned that the 4cs along with other local organisations and community members will use the report to help plan activities and services for the area and most importantly use it as a map to meet the needs and concerns identified by the community. The 2017 Report is available as a download.
For more information about the Listening @ Lakemba process and the Report please contact Kate Maclean at Canterbury City Community Centre on 9750 9344 or email capacitybuilding@4cs.org.au