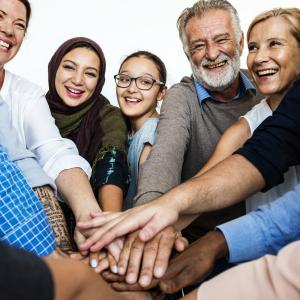 Interested in volunteering? 4cs is holding a free information session on Wednesday 13th of July from 10am - 11:30am, at the Centre - 130 Railway Parade, Lakemba to recruit volunteers for our social support and garden care programs.
Garden Care Volunteers work in small teams to help convert gardens to become low maintenance for elderly residents. This is done through weeding, mulching, pruning and generally making the garden safe and tidy. We are looking for volunteers to commit to a minimum of one day per week. Teams work from 9 am to 12pm Mondays to Fridays. 
Individual Social support volunteers are friendly, sociable, drive a car and have a few hours a week or fortnight to visit an older person at their home or in Residential Care. Volunteers are linked with an older person and visit the same person each time. Some bright company around the shops or a friendly social visit can make a world of difference for an older person. Volunteers who speak languages other than English are very welcome. 
Come along and find out how you can make a difference in your community, morning tea included. For more information go to https://www.4cs.org.au/volunteering/volunteering-4cs