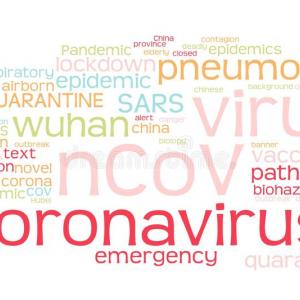 As most people are aware COVID-19, or Coronavirus, has been emerging as a global threat to health for several months. At the 4cs we have been monitoring the developments closely and have had a plan in place for several weeks to guide our response … this plan has been constantly evolving as the situation changes.
We provide a broad range of services at the 4cs including a large number of services to those who are most vulnerable to the virus – people in their 80's and 90's and many with chronic health conditions. We are aware that for many of these people we are their only support. Starting Monday 16 March 2020 we will be closing all non essential social inclusion groups for two weeks – after this time we will re-assess the situation and make a further decision moving forward.
This decision isn't made lightly and we are communicating directly with those affected and will offer alternative support where needed. Our aim is to support public health initiatives which seek to minimise the community transmission of the virus and to care for the people who use our services, our volunteers and staff so that we can continue to provide the essential services that we need to.
Our other services such as Garden Care and of course the Home Care Packages Program will still be provided and the Centre remains open although we have a large number of staff working from home. Our Adult Education courses are still going ahead in discussion with our partners but this may change at any time.
During this time we will keep you informed and updated through facebook and the website and encourage you to keep up to date with the situation with COVID-19 via the Department of Health website. We will continue to contact people directly affected in person, by text or email.
The best line of defence is still to maintain good hygiene, wash your hands, don't touch your face, practice social distancing and good cough etiquette.
This is a difficult time for the whole community and we encourage everyone to continue to be kind to each other and take care of each other – especially those who are most vulnerable. Further enquiries please contact us on centre@4cs.org.au or 9750 9344.